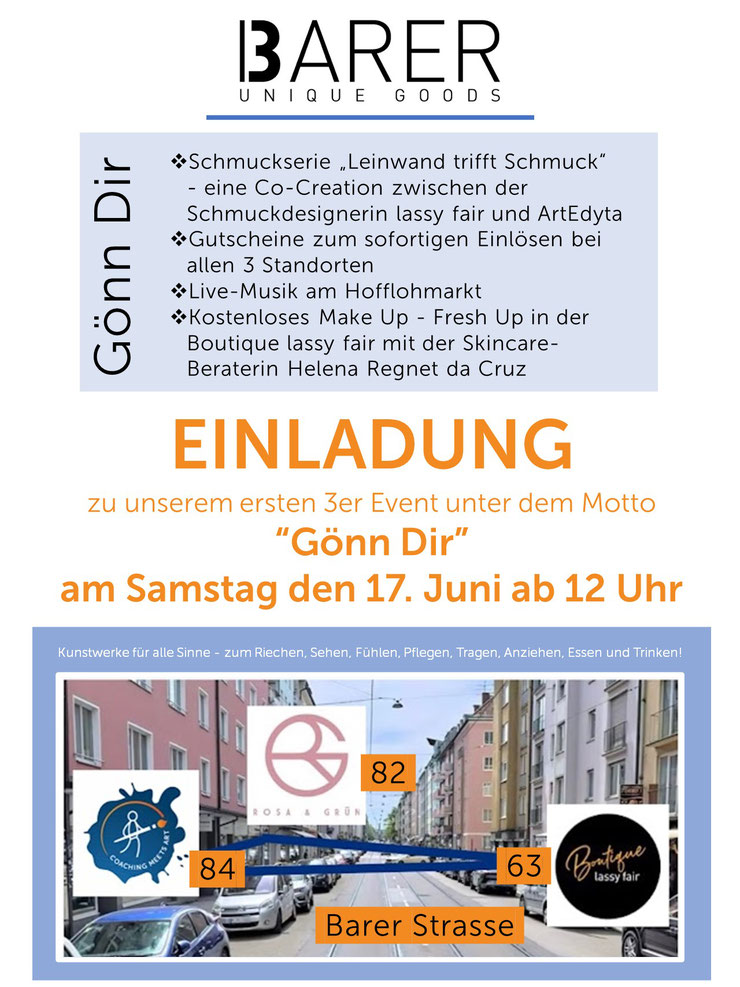 February 2023

Happy to open my new artgallery/studio in Munich where I started Coaching Meets Art.
Visit my new Vernissage "Our annual rings" at Barer Str. 84 in Munich and celebrate on Saturday 11th and 12th from 2pm-6pm with me...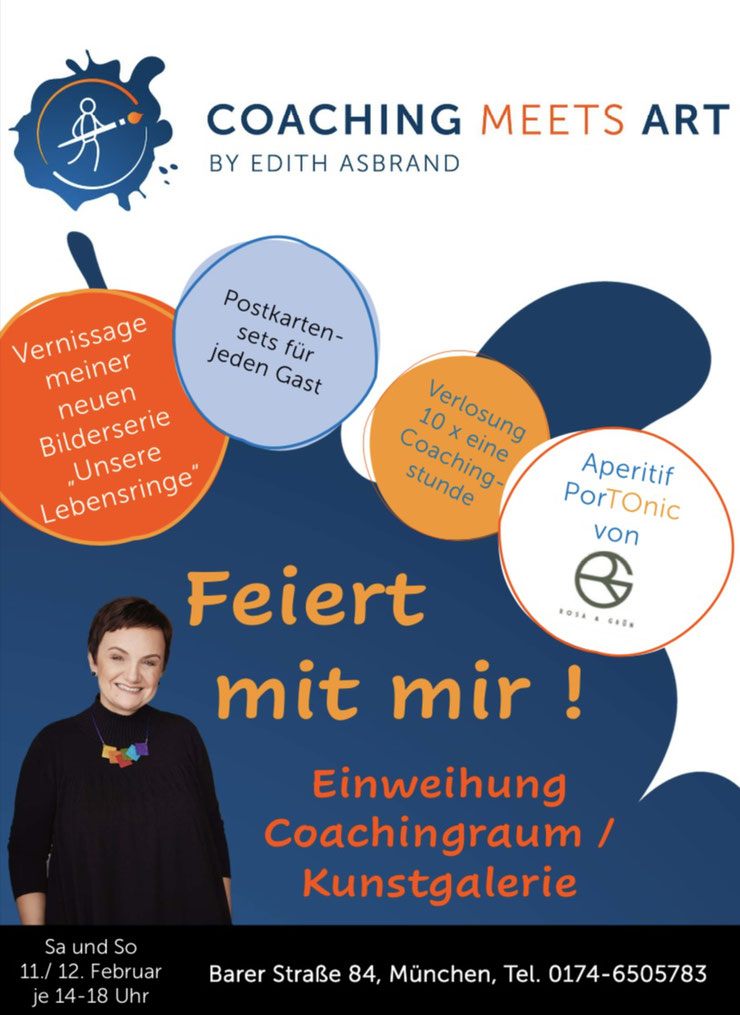 October 2022

Exhibition of the installation "Be Extraordinary" at ARTBOX Project Palma 1.0 in the Casa del Arte in Palma from 24th of October to 5th of November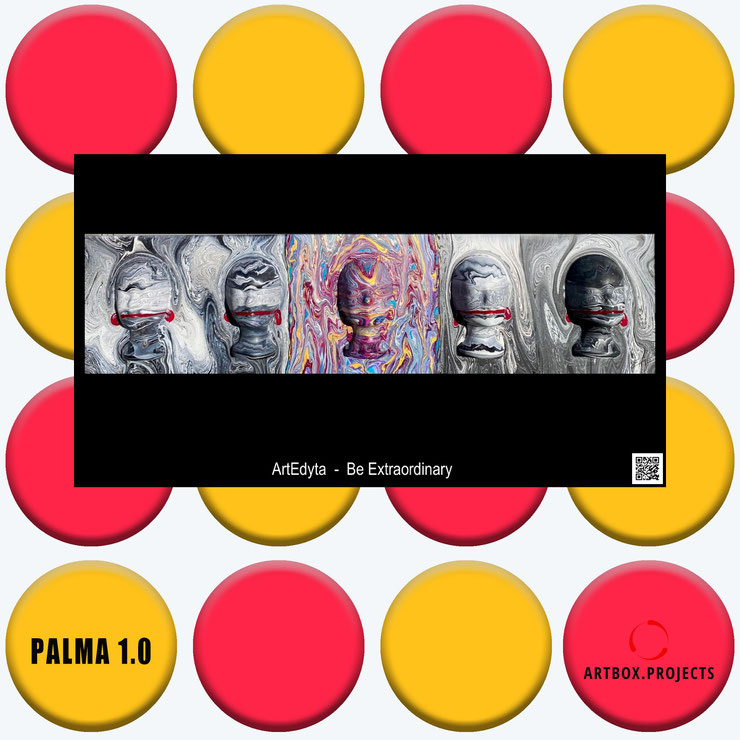 July 2022

Creating art at the StreetArtFestival in Fulda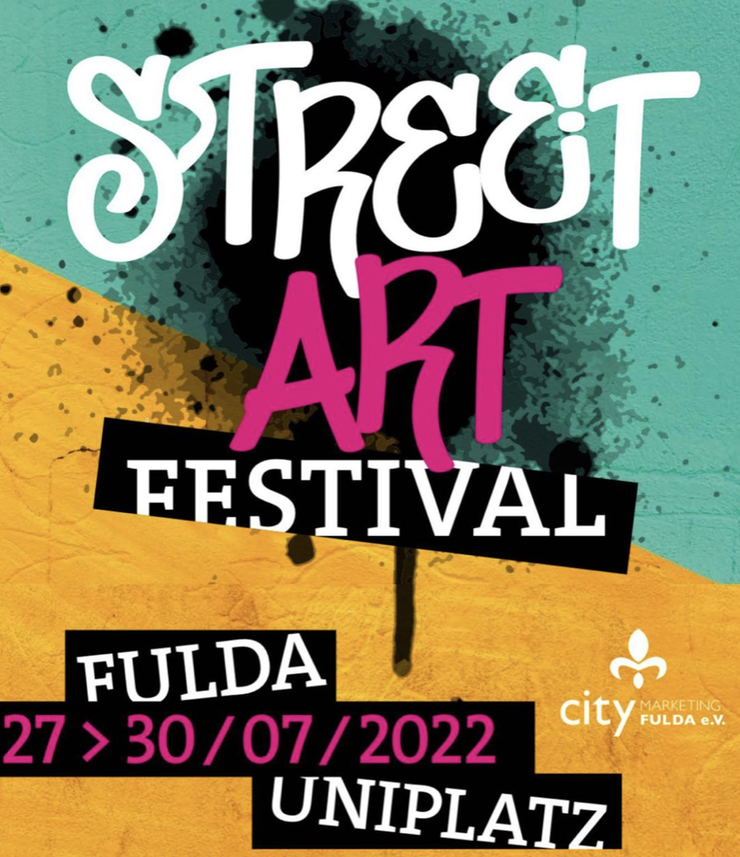 May 2022

Exhibition of 8 artworks during the Biennale Arte di Venezia at Biennale Artbox Expo
in Fondamente de la Tana 2109A in Venice from 1st to 31st of May 
August 2021

Participation with 5 artworks at SwissArtExpo Zurich 3.0 from 25th until 29th of August
May 2021

Participation with 3 artworks in the event Artbox Project Barcelona 1.0 from 2nd to 7th of May at Valid World Hall Galerie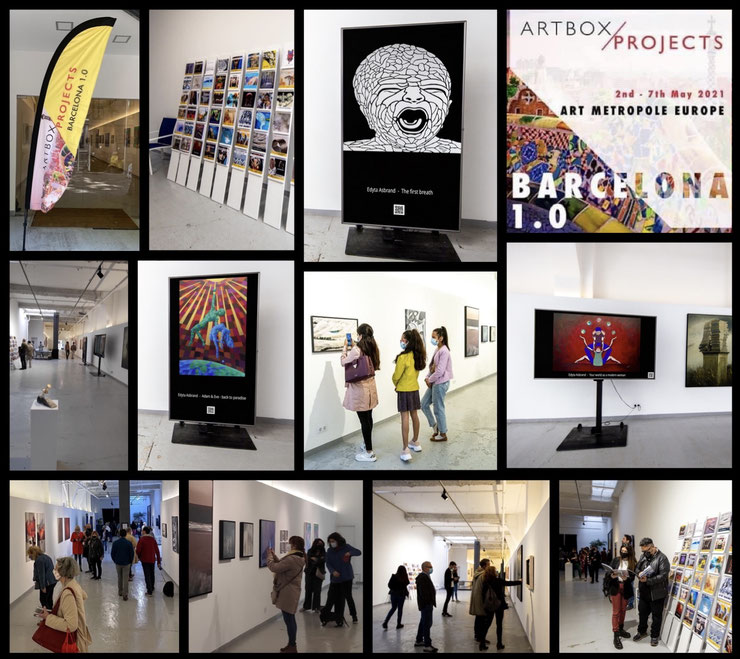 May 2021

Featured in World Wide Art Magazine #6 (Pages 9+10) curated by Despina Tunberg
March 2021

In-time with the re-opening of Roscha Cosmetic Institute on 1st of March new artworks are installed to support your wellness treatment and please your eyes
August 2020

Presentation of 7 masterpieces at SWISSARTEXPO in Zürich from 20th to 24th of August by Artbox Project Zürich 2.0 and on ARTSY
June 2020

Creation of the series "fashion eyEmotions". 10 artworks, dedicated to 10 colorful decades from 1900 to 1999.
April 2020

All artworks of the series "Rainbows of Hope" have been sold and € 600,- have been donated to Bahnhofsmission München.
THANK YOU VERY MUCH TO ALL THE PEOPLE WHO HAVE SUPPORTED THIS CHARITIY PROJECT !
April 2020

Start of the charity event "Rainbows of Hope". Buy one artwork out of twenty and all earnings will be donated to Bahnhofsmission München to support fighting against COVID-19.
For more details follow @artedyta on Instagram and Edyta Asbrand on Facebook.

February 2020
Finalization of the masterpiece "Declaration of love".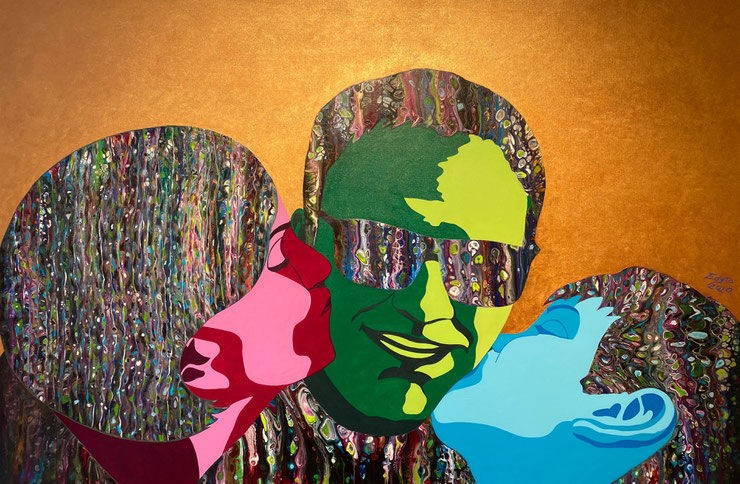 December 2019
Finalization of the masterpiece "Your world as a modern woman".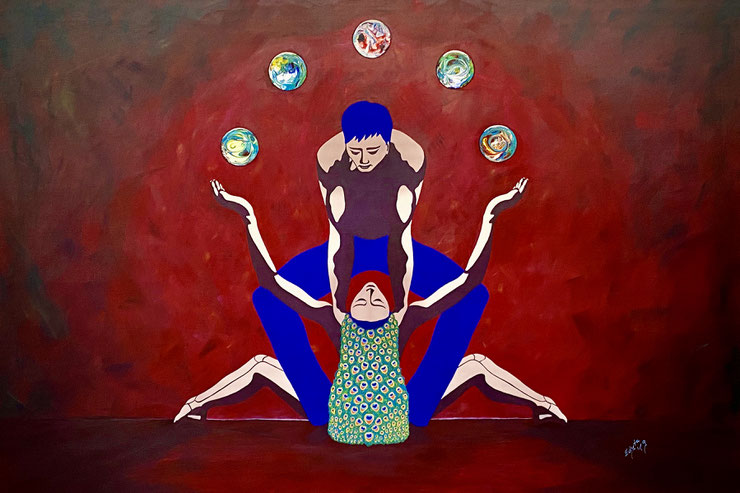 June 2019
Exhibition of three artpieces at the International Contemporary Art Exhibition "#EMERGING"
from 10th of July until 2nd of August 2019 at gallery M.A.D.S. Milano in Milan, Italy.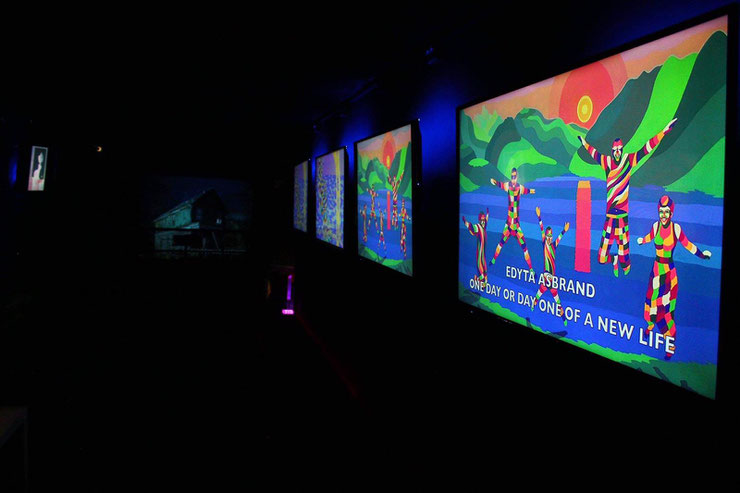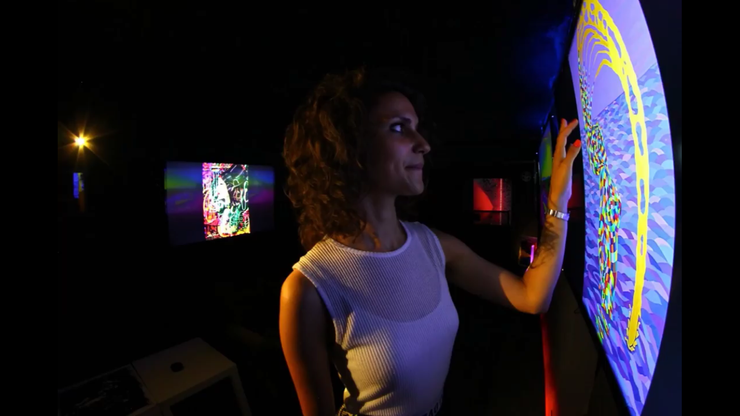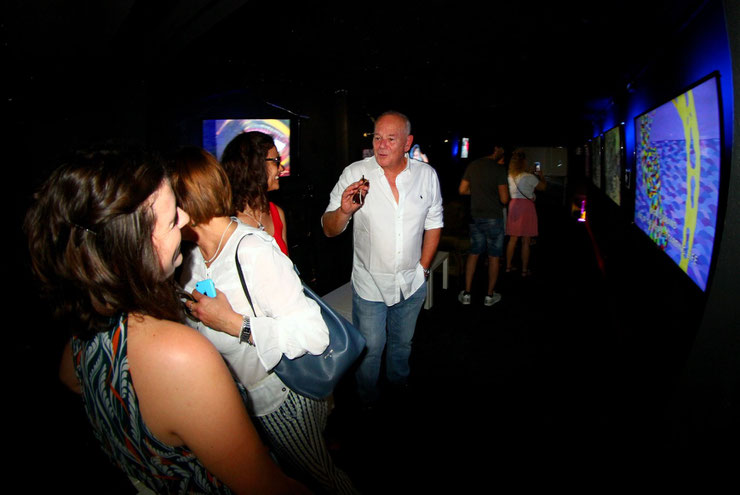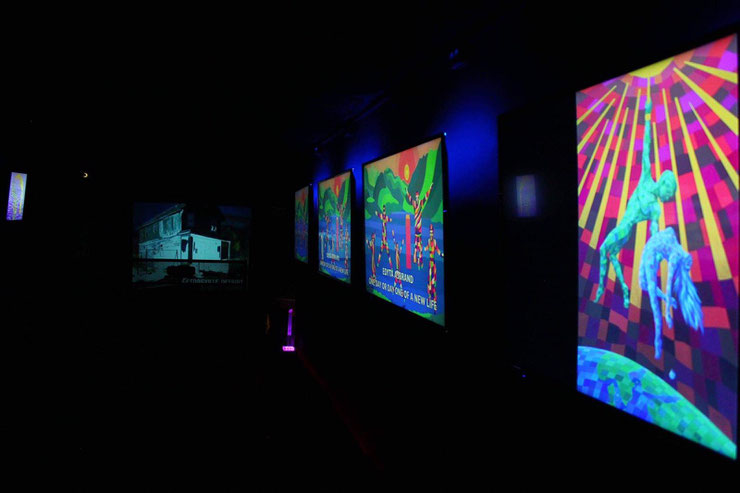 April 2019
Exhibition of "The first breath" until end of 2019 in the first fully digital multimedia art gallery M.A.D.S. Milano. Joining "ONE of M.A.D.S." featured artist in Milan, Italy.